Lake Area Hearing Solutions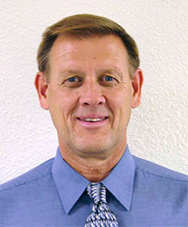 Dennis Horsman, Board Certified in Hearing Instrument Sciences, has been performing hearing tests and fitting hearing aids in the mid-Missouri area since 1999.  As owner of Lake Area Hearing Solutions, Dennis has helped thousands with their hearing problems.
Dennis knows that no two people are the same when it comes to their hearing. Some lead an active work life.  Some may be alone most of the time and have very basic needs. Each patient has a unique loss and expectations for addressing that loss. Dennis takes time to get to know people, understanding their hearing challenges. Lake Area Hearing Solutions offers  state of the art hearing technology from ReSound and other leading hearing aid manufacturers.  Matching hearing loss, styles of instruments, technology and investment amount, he will work with each individual to achieve the best hearing solution.
When not in the office, Dennis is active in sports, boating, and riding his motorcycle. A Missouri native, he is a big fan of the University of Missouri Tigers and follows their games closely. Dennis has children and grandchildren living in the Kansas City area.
Dennis is licensed in the State of Missouri for hearing aid dispensing and will give you personal service and provide quality follow-up care. Call us today in Osage Beach at 573-302-0340, Lebanon at 417-532-6856, and Versailles at 573-378-6400.
Click Here!
Take our hearing quiz!
Discover if you would benefit from hearing aids,
take our 5 Minute Hearing Quiz and find out today.
Click Here!